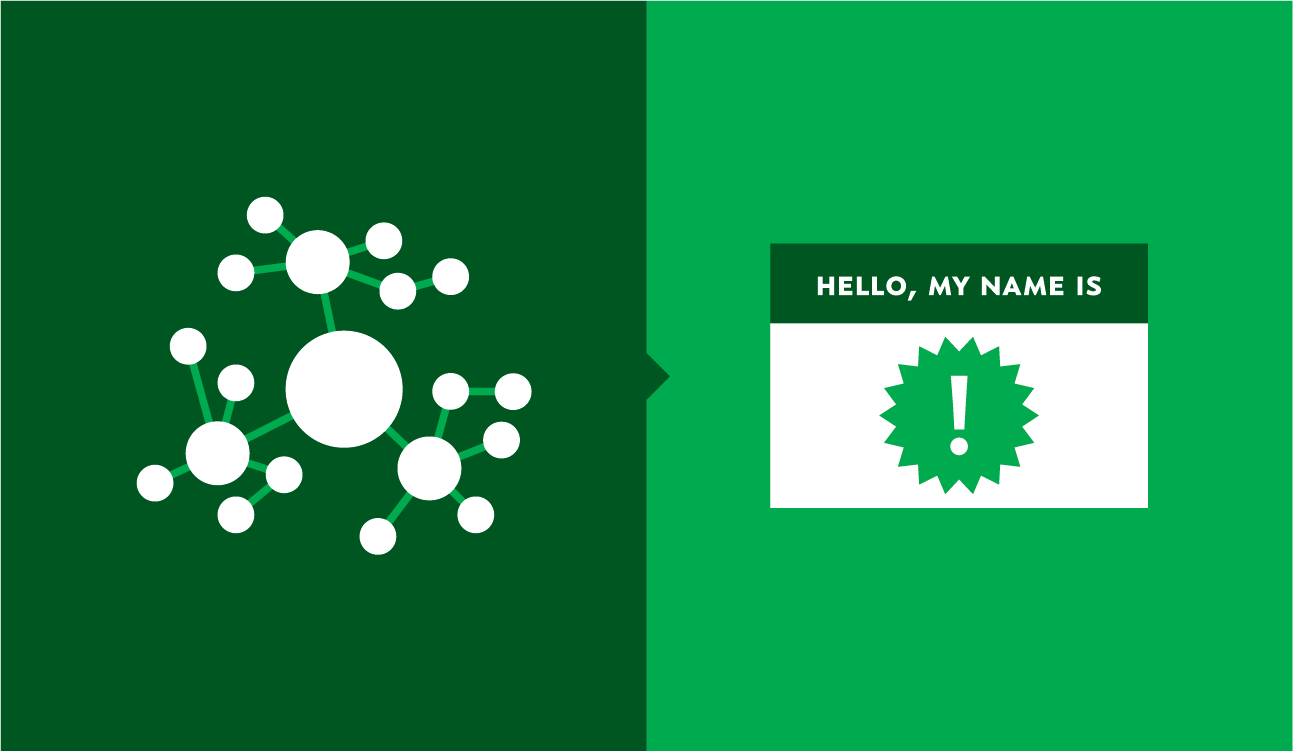 Sprints started in the world of software development as a period of time in which all resources are devoted to solving a specific problem. We have co-opted this idea and created a focused process in which Southpaw will iterate, vet, and deliver a naming project within 2-business days. And the best part is we are giving this away as a services grant to one lucky New Orleans-based nonprofit or b corp.
Day 1: Friday June 21, 2019
An in-depth, collaborative session with the full client team to develop
brand position

brand attributes

naming categories
Day 2: Monday June 24, 2019
A presentation of 5 viable name options, thoroughly explored and vetted for strategic alignment, impact, and ownability;
Recommendations for top-level domains and social media handles for all presented options;
A PDF report covering basic trademark screening for all presented names.*
*This report is designed to eliminate any obvious trademark conflicts. We recommend hiring an Intellectual Property (IP) attorney to perform the proper due diligence on any chosen names if trademarking is a priority for the client.
Who is eligible to apply?
We started this project because we wanted to offer this service pro bono to those who are working to make New Orleans a better place. Priority will be given to organizations whose work and mission seek to advance progressive causes, communities, and social good.
Who can apply?
Nonprofit, tax-exempt 501c3 U.S. organizations or organizations that have an established fiscal sponsor with such status;

Louisiana certified benefit corporations;

Units of state or local government; or

Federally-recognized tribal communities or tribes
Other requirements
Organization needs to have existed for a minimum of 1 year;

Annual organizational budget of no more than $250k; and

Organization must be located within the Greater New Orleans region and be willing to travel to New Orleans for both days of the event (June 21 and June 24, 2019)
The deadline to submit an application is Friday May 24, 2019 at 5:00pm (US central).
Southpaw Creative is a one-man design studio in New Orleans that specializes in naming, branding, and all sorts of creative problem solving usually associated with the term "design."
Founded in 2012 by Lee Domingue, Southpaw works with clients of all sizes, stages, and sectors. Armed with a love of language and fonts as well as a silly sense of humor, Lee and his occasional collaborators deliver compelling results that are both strategically-aligned and compellingly-realized no matter the challenge at hand.